Here's an update on the main floor remodel project we've been telling you about over the last few weeks.
When we left off, the clients had settled on a floor plan and made selections on all the fine details (from cabinets, tile, and countertops to where electrical switches will be located).
Things changed a bit after that. The impact of removing the third bedroom in the home appraisal made the clients decide to reel in the scope of the project for now and leave the third bedroom intact. They loved the idea of transforming it into more usable living space, but decided they will revisit that idea at a later date.
So this became the final floor plan: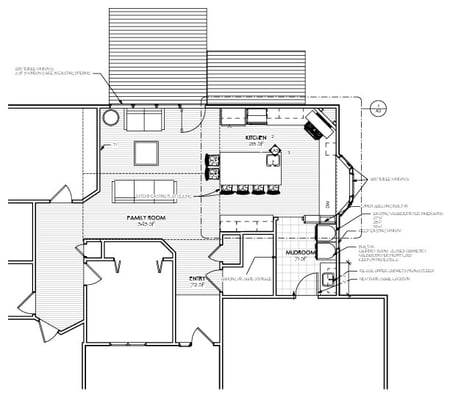 At the next meeting, we completed the design development phase by presenting these renderings of the kitchen so the clients could see how all their choices will look once they come to life! Isn't it amazing how realistic these images are? It's great to be able to provide clients visuals like this; it helps everyone get even more excited about the final result!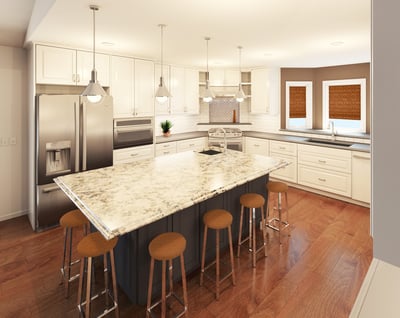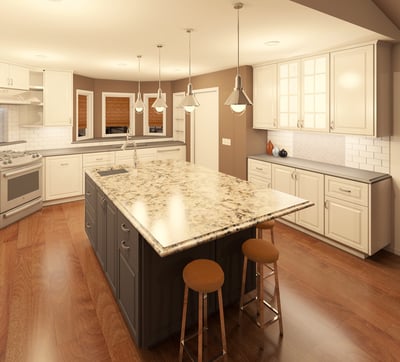 Next post: the construction document phase begins. We'll walk through the images/documents we provide and talk about the fixed-price contract. Construction begins June 1!