In our last post about our Pleasant Hill main floor remodel project, we showed you the final floor plan and some really awesome renderings that helped the clients get a solid idea of the final result.
We've now moved on to the construction documentation phase of our process, during which our sub-contractors provide an on-site evaluation, we provide complete construction drawings with every detail imaginable documented, and the clients sign the fixed price contract. We also gave the clients access to our comprehensive scheduling dashboard. Below are some screen shots of that system. It's a really cool tool, as it allows clients to see a schedule of when work is being done, keep track of upcoming invoices, communicate with us at any time, see pictures of their project, request change orders, and a bunch of other things.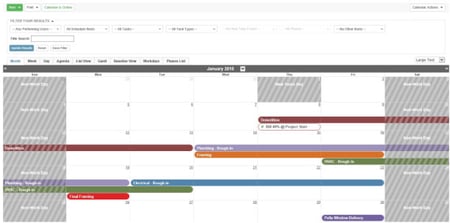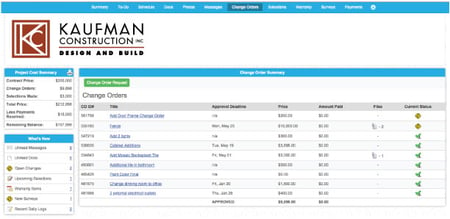 As mentioned, the construction drawings we presented include all the details of the project, which are also reflected in the fixed-price contract. After the clients sign off on these, any change will need to be requested through a change order. The drawings show exterior, interior, and construction details for our field guys; perspectives; schedules of each selection to ensure nothing was missed; and electrical and HVAC plans.
Below are just a few examples of what's included in the construction documents for this project (there are seriously so many details in these – we make sure nothing is overlooked!):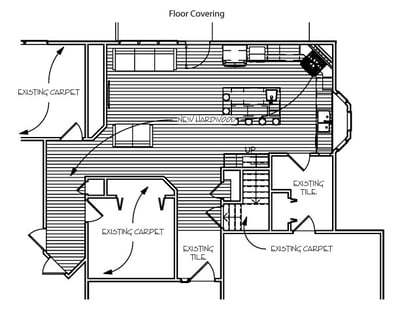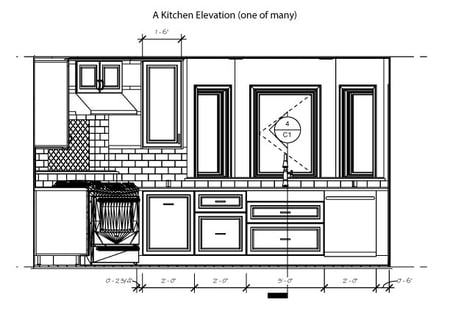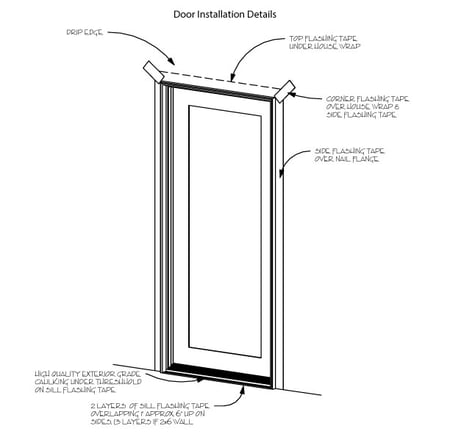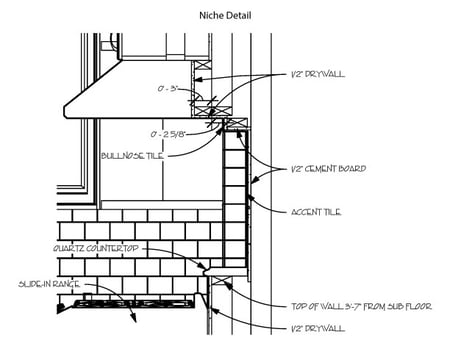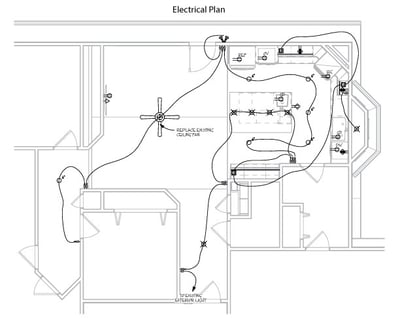 Next, we'll have a pre-construction meeting with the clients and our production manager. Once a plan of action is set, we'll be ready to go!