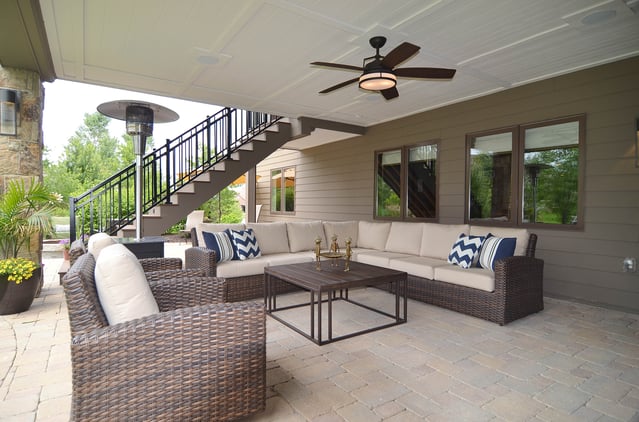 The weather might be bleak right now, and the happy green days of spring impossibly far away, but this is a perfect time to be starting an exterior remodeling project. Depending on the scope of your home improvement, you could be enjoying the outdoors on your new deck or patio before summer heats up too much, or during Iowa's lingering autumn.
Understanding the Needs
Keep in mind that to do the job right, you'll need to budget several weeks for the design process. At Kaufman Construction, a design-build remodeling company, we believe in taking the necessary time up front to understand your needs, communicate with you about your options, check in with our subcontractors, plan how our team will work around your family's needs, and come to an agreement on a final design and price before we start building. We don't do "quick and dirty" jobs.
Time to Plan
So, for example, it might take three to six weeks to complete the design and compile a final price on an uncomplicated wooden deck and a couple of weeks to build it. A much more elaborate outdoor project — say a deck with a finished space underneath with upscale features and a connected patio — could take three or more months to design and two to four months to build. Often, the design process depends on the homeowners and whether they want to think over every detail as we go along.
Some Outdoor Projects
If you want to enjoy your project in the spring or fall, you may want to consider doing your research now. Houzz is a great way to collect ideas and see a portfolio of different designs and outdoor projects.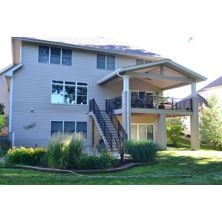 This cozy covered porch on a West Des Moines house started out as a plain, uncovered, elevated deck.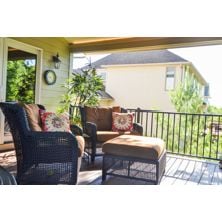 The homeowners now have a comfortable space, protected from sun and rain inviting you to step outside and enjoy the fresh air.
Working with the varying levels of your lot and a walkout basement, a design build remodel could add a new deck to your main level, perhaps with a roof over it, and extend steps down to an "outdoor living room" below, complete with a fireplace and outdoor kitchen. Such a covered space could be open, screened in, or have windows that would allow it to be enjoyed for much of the year.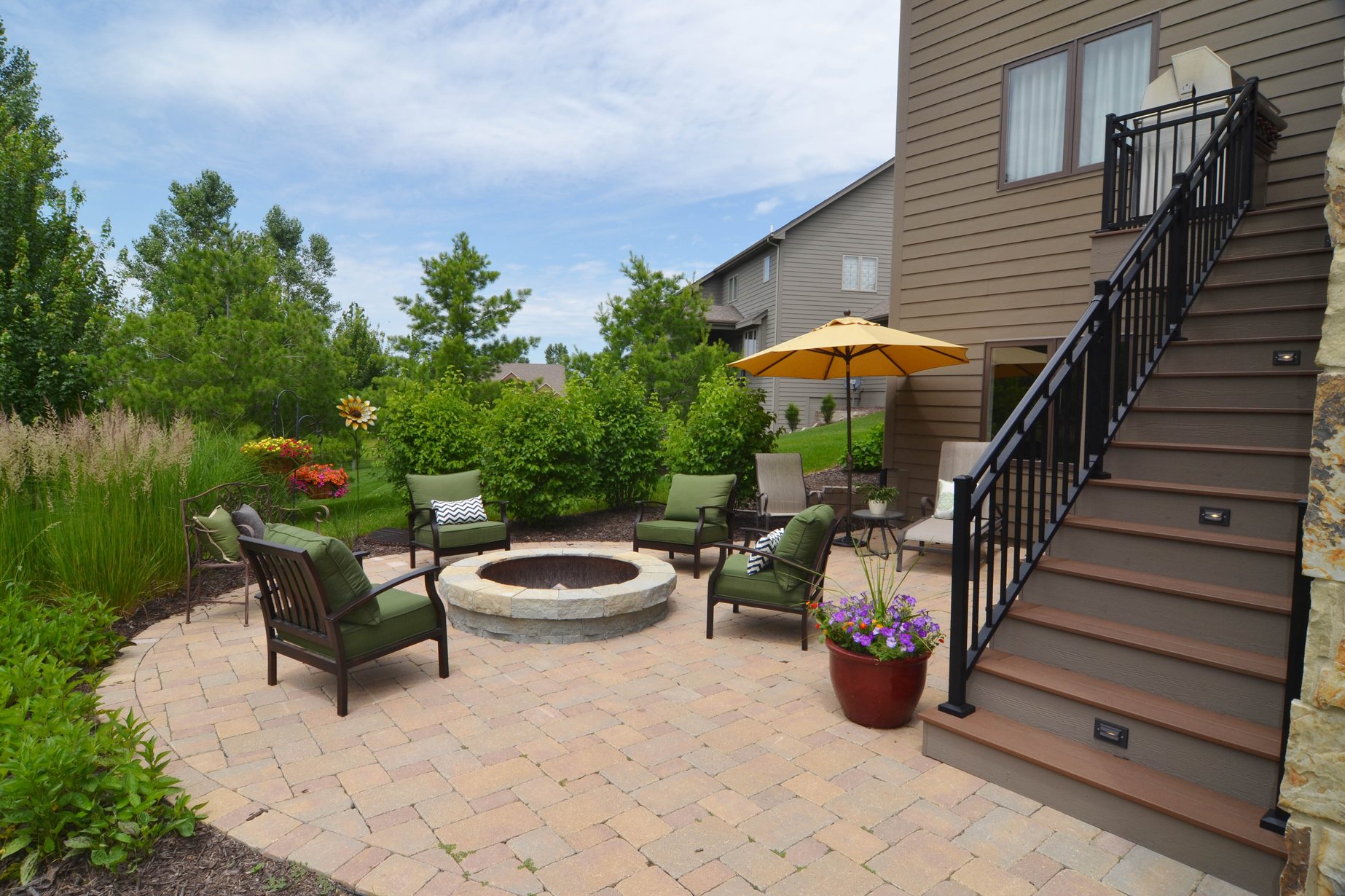 Before the remodel, this home had an old, deteriorating deck that was connected only to the main floor by two doors. The new deck has steps with beautifully detailed railings leading down to a new paver patio, and revitalized landscaping.
If you're dreaming of an inviting outdoor space that will improve the livability of your home, be sure to figure in plenty of lead time for the design process.