When you're building a new home or planning a major remodel, it might be obvious that design will be a major part of the process. So then the question might be, "Do I need to work with a designer to create the best floor plan, choose the right materials and finishes, and combine all the details into a cohesive look?"
If you're "just" updating your kitchen or bathroom or planning a smaller remodel project, you might feel that design is an optional part of the process, especially if you know exactly what you want.
That perspective has come about, in part, with the growth of the do-it-yourself market and the rise of large-scale homebuilders with pre-set design packages. Home buyers can walk through a model home and simply choose what they want to change. The rest of the design decisions have already been made for them.
If you aren't shopping from a model home, though, you might not realize how many elements have to be specified even in the simplest remodel. Cabinetry alone involves everything from material, finish, and door style - the obvious factors - but also construction method, trim details, and door overlay design (See Kitchen Finishes: Cabinetry).
The truth is, design happens whether you realize it or not. It could be your design, you ideas; it could come from the contractor you hire; or it might fall to a subcontractor or a salesperson, if no one else is making those decisions.
Consider this example: your project is a simple bathroom update. You're replacing the shower unit with a tile shower, replacing the floor with natural stone, and installing new fixtures and vanity. You're not changing the footprint, so you anticipate no major plumbing or electrical changes.
You hire a contractor to do the work and you choose the tile, stone, fixtures, and vanity yourself.
Simple, right?
When the project begins, your contractor is going to do one of two things. He's either going to assume you want him to make design decisions himself, or he's going to stop before every step to ask you questions like these:
What is the tile pattern?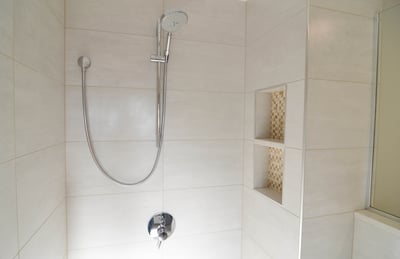 STACK BOND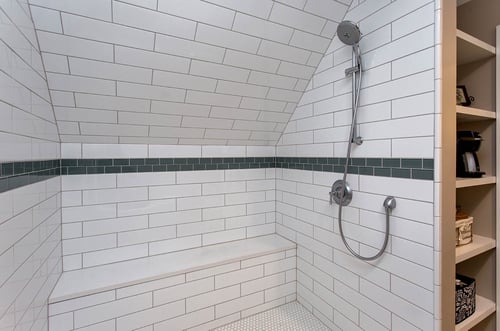 RUNNING BOND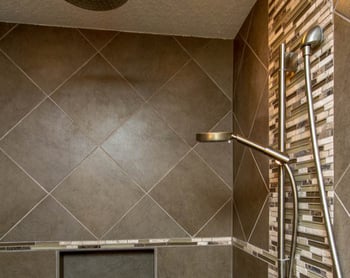 DIAGONAL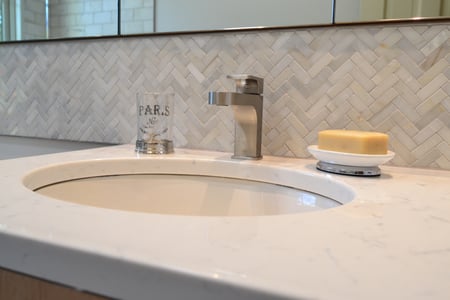 HERRINGBONE
What color will the grout be and what is the grout spacing - 1/8", 1/16", or 1/4"?
How will the tile be terminated - at the doorway and at the edge of the shower?

If you are providing the material, do you know how to calculate how much will be needed?
Do you want a niche or a shelf - and what will be the trim details for the niche?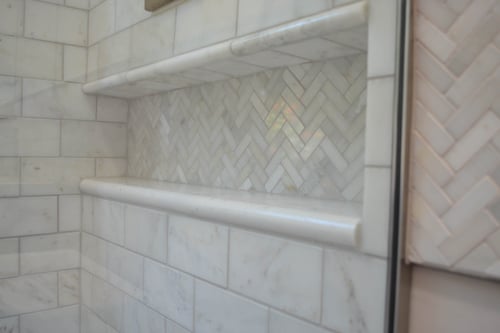 NICHE WITH PENCIL TRIM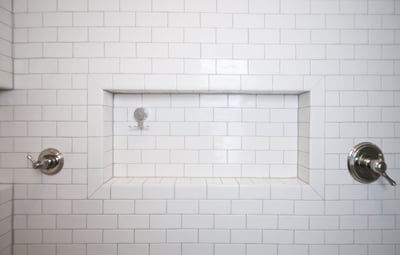 NICHE WITH BULLNOSE TILE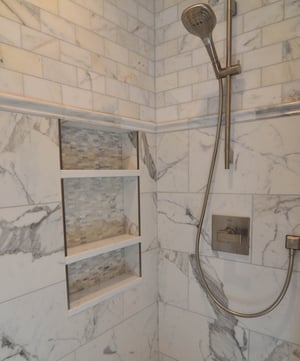 NICHE WITH METAL TRIM
Does the the hardware for the faucets match/complement/coordinate cabinetry hardware?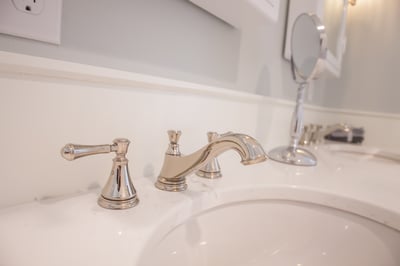 COORDINATING FAUCETS AND CABINETRY HARDWARE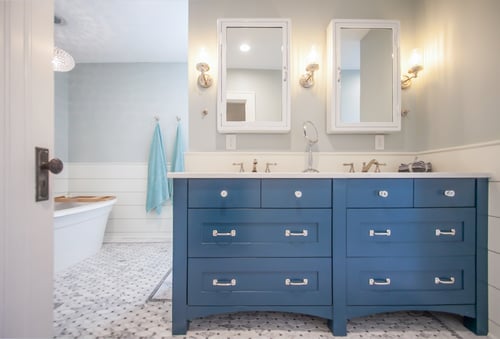 What about towel rack? Toilet paper dispenser?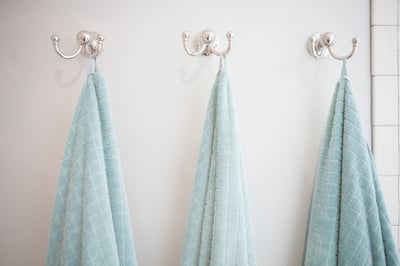 MATCHING TOWEL RACK AND TOILET PAPER DISPENSER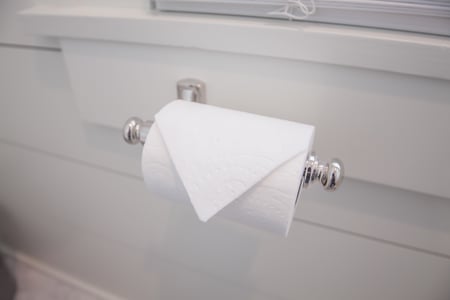 Are you replacing and coordinating doorknobs and hardware as well?
Do the fixtures you chose fit the existing plumbing design?
Do the faucets fit the sink you've chosen?
As you can see from these sample questions, the area of design affects much more than the "pretty" aspects of a project. Even if you have already selected all the materials and fixtures, and have answers to all of these detail questions. How will those details be documented so that 2 weeks or 2 months later, you and the crew agree on the details that we decided. You may have the exact picture in your head, but making sure your vision matches the installers plans is where miscommunications can happen.
Communication with pictures can eliminate some of the potential confusion. And working with someone like the design team at Kaufman Construction and KC Handyman can make those pictures worth more than 1,000 words.
Our team and our process ensures that the finished project matches your vision, because our goal is always to help you interpret that vision with the design that suits your taste, not ours.
Someone will be making those decisions. Will your finished project reflect your ideas or someone else's?