The Project
Bathroom Remodel
Start Date
March 2015
About the Home
Built in 1949 • Bought in 2002 • 1.5 story home • Approximately 75 sq. ft. bath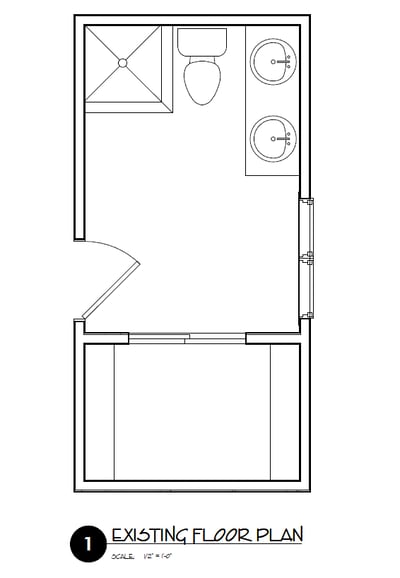 Existing Challenges
The biggest challenge we had with this bathroom project was the awkwardness of the space. It was long and narrow. All of the windows and doors were at one end of the room which made half the floor space almost unusable.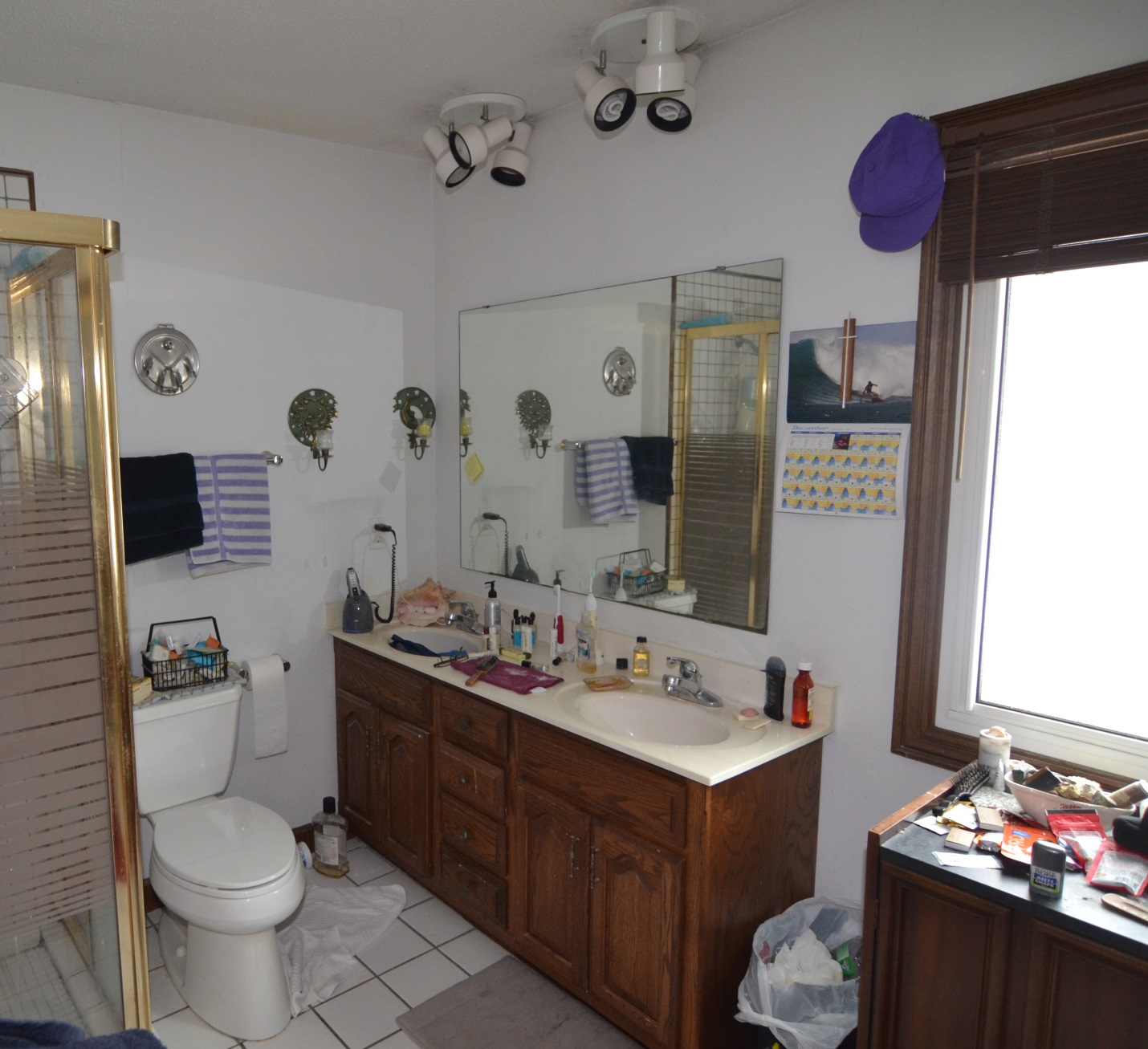 As you can see from the photo, all the fixtures were crammed in one end of this bathroom. The far sink was almost impossible to get to with the toilet sitting so close crammed in between the sink and the shower.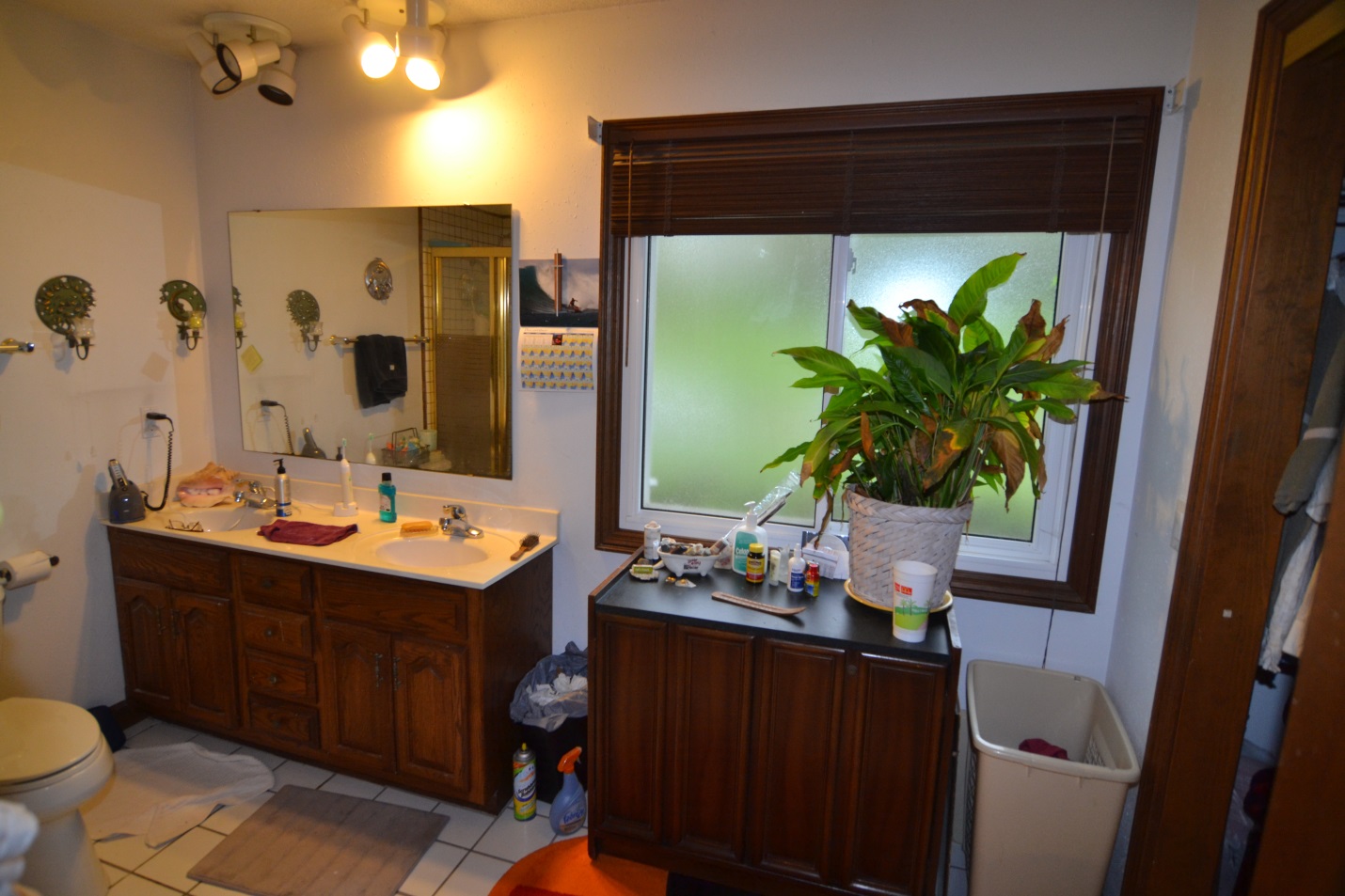 It was even more difficult because the window that you can see straight out from the door was in masonry which made it expensive and not easy to move.
Innovative Solutions
Our innovative solution that adequately solved all the problems above was a wet room concept.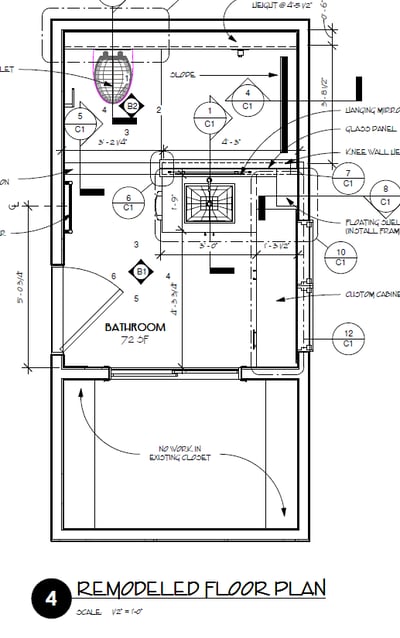 In this approach, the shower and water closet share the same space. With the spaces overflowing into each other, both spaces feel bigger and it also makes for easy cleaning! Another aspect that helps with cleaning is the wall hung toilet we installed in this wet room. We even built the wall out for this suspended toilet to conceal the tank. By building the wall out we also formed a long shelf across the entire length of the shower.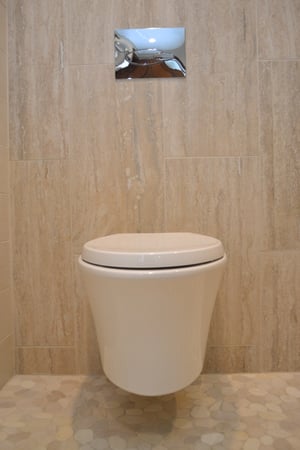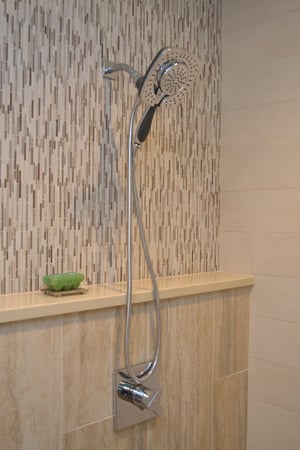 All of these features combined truly give the wet room a sleek and stylish appeal.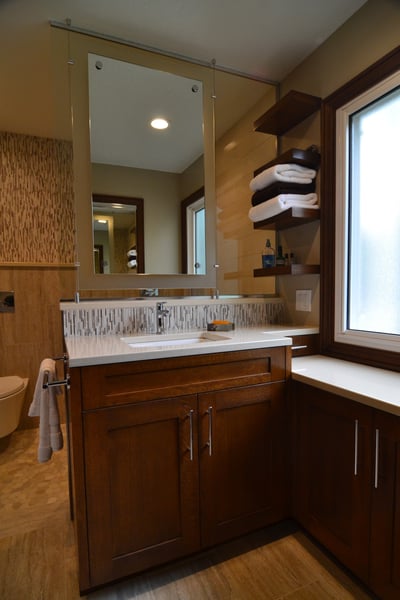 The vanity wall gives a soft barrier between the wet room area and the rest of the bathroom. Besides that, it's also very useful as we hid plumbing inside and also used it for backsplash to really make the vanity area beautiful. The suspended mirror and glass wall separating the shower from the vanity maintains the "airy" feel and contributes to the alluring aesthetic. Looking at the picture below you can see the window that was such a pain before, looks great in the completely remodeled space.