A kitchen is a kitchen, right? There's not a lot of room to deviate from the path – wrong! It's easy to think of a kitchen remodel as an in-the-box project, but that's far from the truth. Kitchen remodels are fun! It's so easy to be creative and personalize your kitchen to your needs and wants. With this personalization, though, comes a difference in price. Today, we're going to talk a little about the basics of kitchen finishes and how what you pick determines your overall price. We'll explain the general price ranges of several of the main finishes in a kitchen. Stay tuned, though! Over the course of the next few weeks we will post follow up blogs that really dig in to each finish and outline some advantages and disadvantages of each!
COUNTERTOPS
To begin, let's talk about countertops. There are many materials to choose from and a wide range of prices. The least expensive option is plastic laminate. It is very versatile and there are truly endless options when you consider all the color and pattern options as well as edge profiles. The installed price of this material would be $30 per square foot range.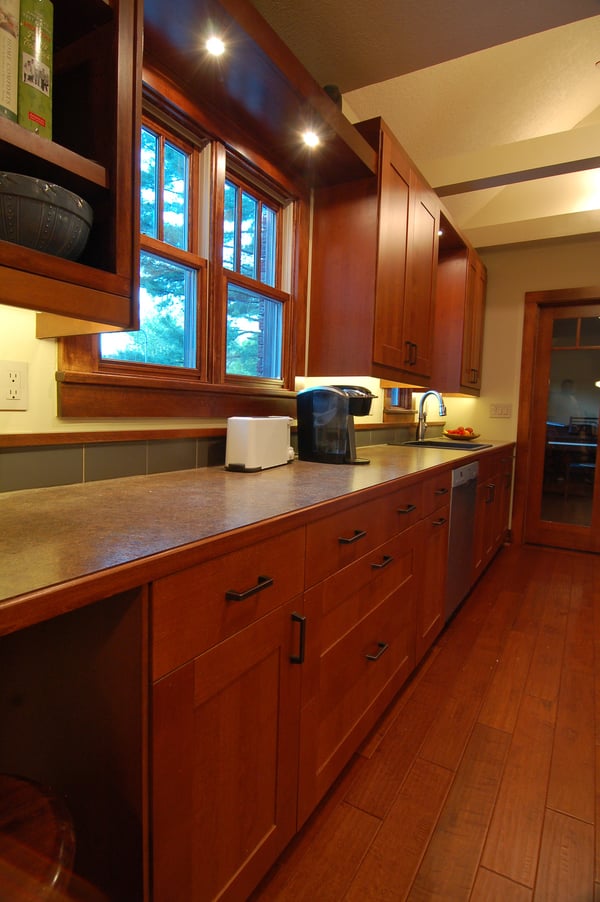 PLASTIC LAMINATE COUNTERTOP
When considering countertops there is products and installation at every price point, but it is most common to jump from the relatively inexpensive laminate to a dramatically more expensive solid surface countertop. These materials include; acrylic, quartz, and natural materials like stone or wood, as well as a few more unique options. Starting at the bottom of the price range, acrylic countertops can be about $60 per square foot and a cultured stone countertop is less common, but would be in the same price range.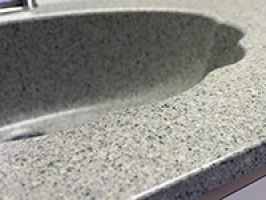 CULTURED MARBLE WITH INTEGRAL SINK
ACRYLIC WITH INTEGRAL SINK
Not far off from these prices, you could find a basic granite for around $60 per square foot, granite has the widest range of cost, whereas a very unique color or style of granite can be in excess of $120 per square foot. Quickly behind that is quartz. Quartz countertops are a very popular choice and have a rapidly expanding range of styles and colors which range in price from $75 to $95 per square foot. Next on the list are natural materials like soapstone, marble or wood which can fall into the $100 to $120 per square foot range. A few other unique choices such as concrete or stainless steel can range from $70 to $145 per square foot.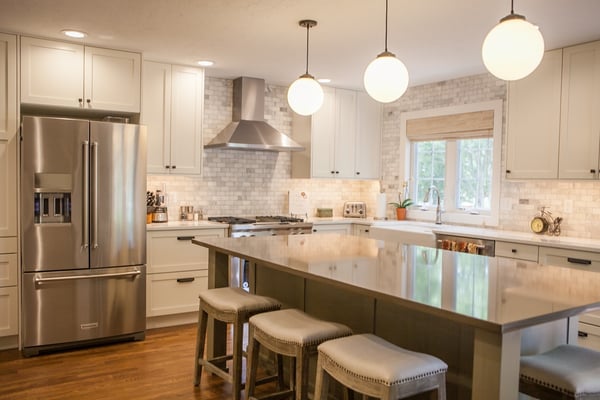 QUARTZ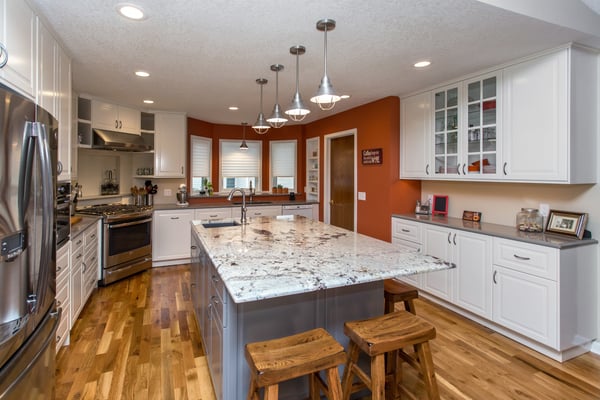 GRANITE ISLAND AND QUARTZ PERIMETER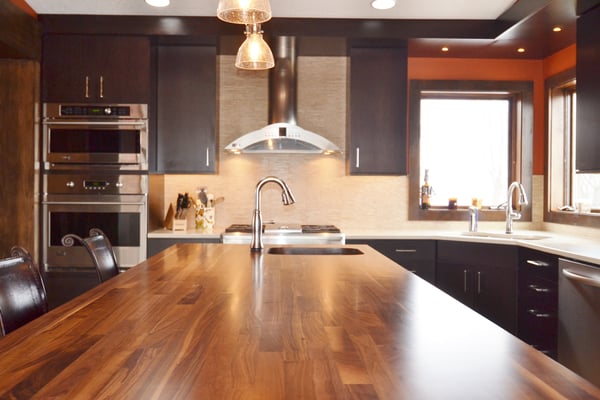 WALNUT BUTCHER BLOCK
CONCRETE AND STAINLESS STEEL
FLOORING
Next, let's talk flooring. One of the most cost effective and versatile choices is Laminate and Luxury Vinyl Tile (LVT) or Luxury Vinyl Plank (LVP). This is the most rapidly expanding sector of the flooring market so many styles, colors and grades of quality are available. In general plastic laminate flooring averages about $3.50 per square foot just for material, whereas the LVT and LVP average about $4.50. Many of these products are "floating" floors that "click" together and make installation easy and clean. Installation prices can be in the $2 to $4 per square foot range.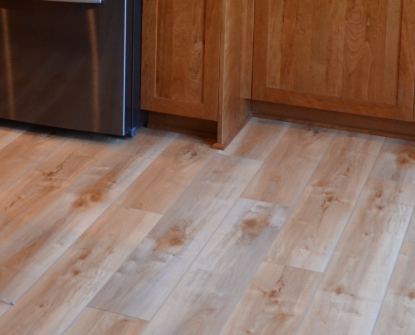 LVP FLOORING
For a little bit more, you could use pre-finished wood. This typically runs about $8 per square foot.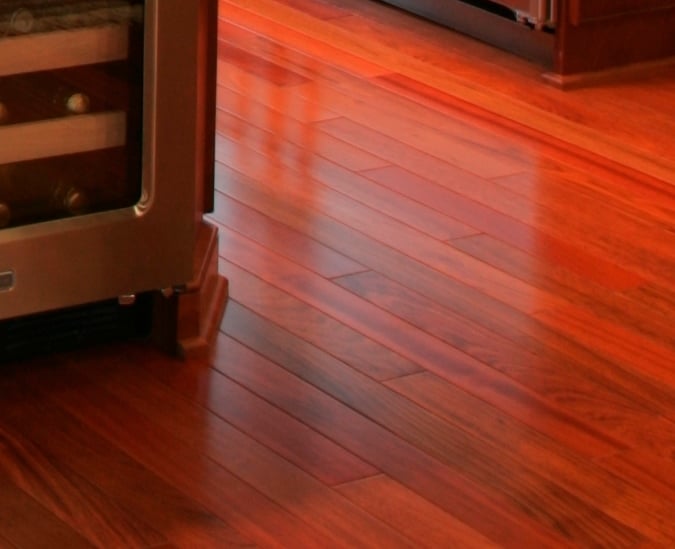 PRE-FINISHED BRAZILIAN CHERRY
For a completely customized look, ceramic or porcelain tile and finish in place or character hardwood are the materials to use. They also come with the highest price tags, ranging from $8 to $25 a square foot.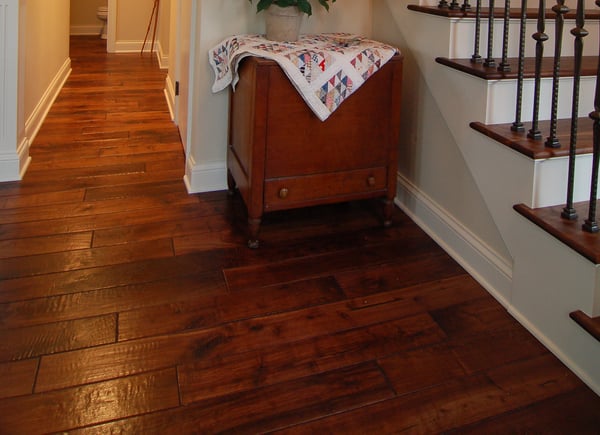 CHARACTER HARDWOOD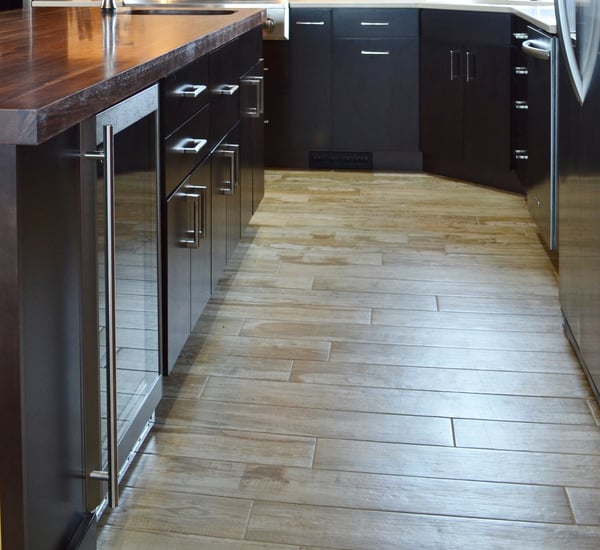 PORCELAIN TILE
CABINETS
Lastly, let's look at cabinets. If you were wanting something basic, inexpensive, and easy you would go for IKEA or builder grade cabinets. Customization is less of an option here, but you can usually fill a regular sized kitchen for about $5,000.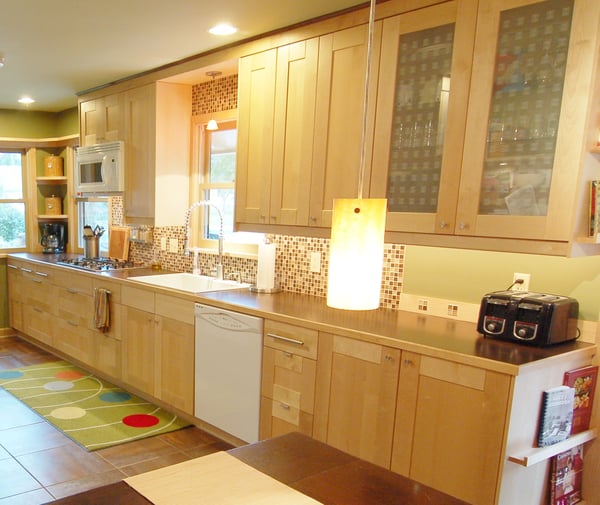 With a semi-custom cabinet, the basic cabinetry sizes still apply, but you would have the option to change certain dimensions such as resizing cabinet drawers, door fronts, or increasing or decreasing cabinet depth. The cost to furnish a regular sized kitchen with semi-custom cabinets is anywhere between $15,000 to $20,000. If you wanted fully customized cabinets with custom features, glaze, distressing, roll outs, or drawer dividers you would be looking at $20,000+ depending on the features you choose.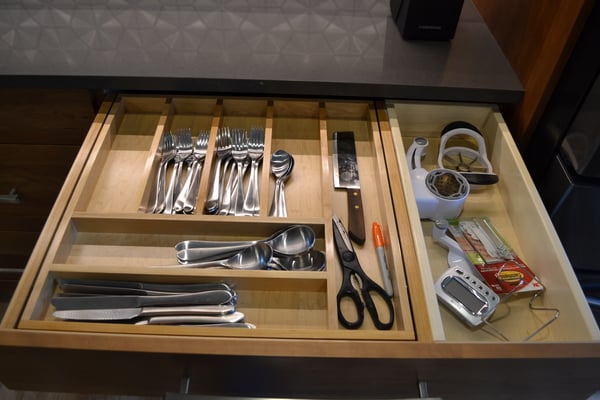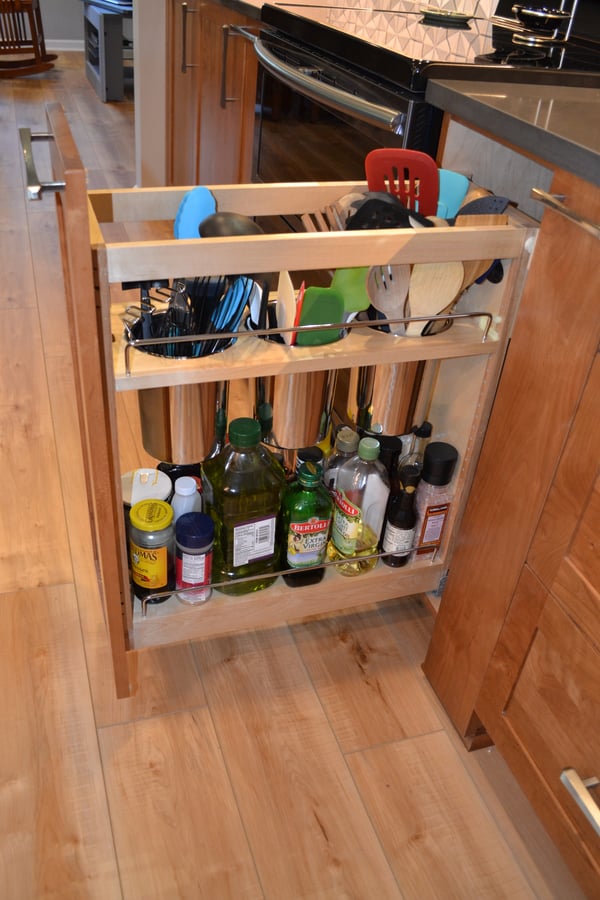 CUSTOMIZED CABINET OPTIONS
Don't forget to SUBSCRIBE so you will be notified when we dive deeper into these Kitchen Remodeling material choices!