If you're considering a remodel, it's probably one of two reasons: your home is in need of an update or your space is not working for your lifestyle.
Before you start choosing materials and knocking down walls, take a step back and ask yourself why. Knowing the why behind your remodel will make it much easier to solve the what and the how.
Instead of getting caught up in the excitement of shopping and the wealth of ideas on Houzz and Pinterest, challenge yourself with honest questions: How do you use your space now? How do you want to use it differently? Are you updating or remodeling to keep up with a trend or to keep up with your changing life?
How do you use your space now?
If you found yourself "making do" and working around your space, make note of those inconveniences.
When you entertain, do you have to rearrange furniture and direct traffic to keep your tiny kitchen from becoming a safety hazard?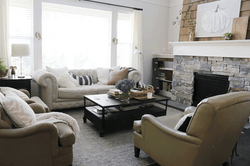 Maybe your dining room is doing double-duty as a work-station or you feel like you're slaving away in the servant's quarters when you prepare dinner and your family is hanging out two rooms away.
How has your lifestyle changed?
You may have been perfectly content with your home when you moved in, but as your life has changed, so have your needs.
Maybe you have a small, enclosed kitchen that makes it difficult to host more than two other people.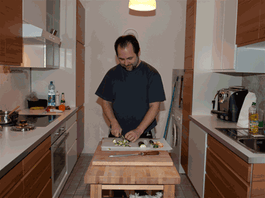 Maybe you have a four-bedroom home but with the kids grown, you find yourself storing half your clothing in a spare bedroom. That whirlpool tub might be no more than a large crater gathering dust. Or maybe your lower-level laundry room is starting to make laundry more of a chore than ever.
Each of these situations is an indication that something needs to change. But adding space isn't always the answer. Sometimes, the solution isn't bigger, but better.
Bigger or better?
The goal with any remodel is to add value, not just cost or square footage. A bigger footprint doesn't just add living space - it increases utility bills, raises property taxes, and sometimes creates new problems. Those added costs might be worthwhile if you truly need more space.
But if the real issue is that your current space is not being used well, adding a room won't solve that - the inefficient space will still be there. You'll just have a new place to go to avoid the inconveniences of the old.
Adding square footage can also place greater demands on your heating and cooling system. Your current unit may not be sufficient for the increased space, which means you'll either have to expand your system or your new addition will always to be too hot or too cold, never just right.
Making your space better might be the answer, though. Creating a home where each space interacts with the others, where you can move from one activity to the next easily, where you can enjoy your family and friends while still creating private spaces - this is the way to add value, not just increase your home's size.
There's a reason why Goldilocks never quite fit in the three bears' house. It wasn't just the size of the chairs or the temperature of the porridge. She was asking the wrong questions, so she got the wrong answer. "Just right" should fit each homeowner differently. What does that look like for you?