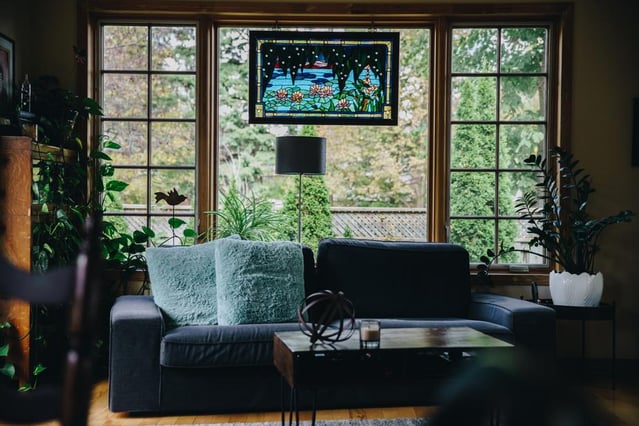 How many "reality" TV shows have you watched that focus on remodeling a home so you can sell it for more? In general, it's not reality. A significant remodeling project takes a substantial amount of money, and you will be disappointed if you think you're going to make most of that money back if you are planning to sell your house in the near future.
At Kaufman Construction, a design-build company in the Greater Des Moines, Iowa, area, we believe you should think about such improvements to your home as investments in your lifestyle, not your real estate.
A quick look at the 2018 Remodeling Cost vs. Value Report will show you how much a bathroom or kitchen remodel or an addition is calculated to add to the value of your home. Not many projects return anywhere near 100 percent of the cost of the work. What that report can't calculate, though, is how much value your lifestyle and your family will derive from the improvement to your home.
Johnston Addition
Take, for example, an addition we built on a Johnston home a few years ago. The family wanted a comfortable place to hang out together that they also could use when entertaining larger groups of friends and extended family.
Click here if you're interested in hearing about the homeowner's experience.
Working with the family, we designed a contemporary family room with a soaring ceiling and exposed trusses with accent lights.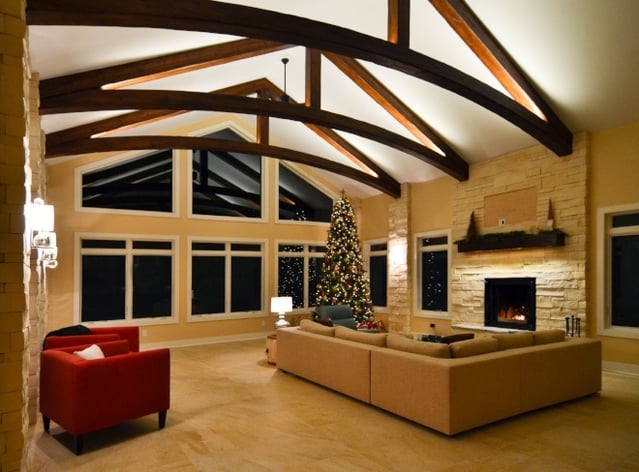 Large windows fill the room with daylight, and stone columns and a matching stone fireplace give the space a cozy feel.
The room also has built-in shelves and a wine bar, which invite guests to step down from the adjacent dining room.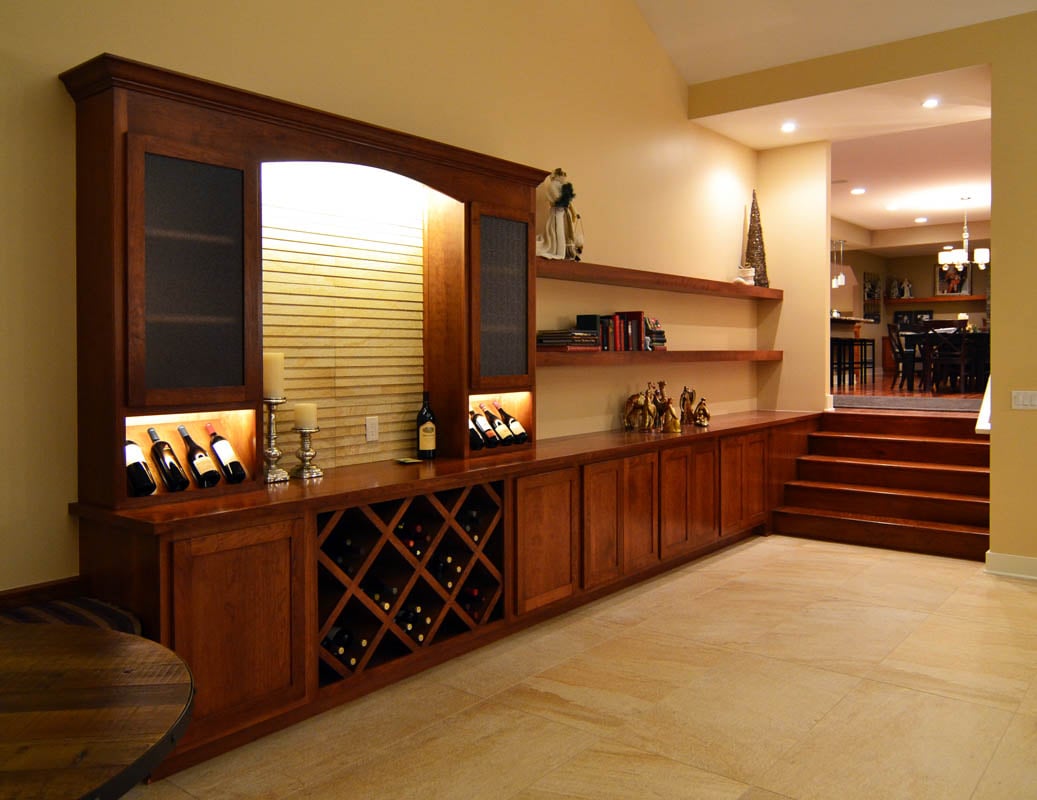 Value Added
When calculating the lifestyle value of this room, you'd have to say that the entertainment, fun, family, and comfort factors are high, not to mention a significant beauty dividend. To provide all that to the family requires spending as much time as necessary learning how the family lives and uses the different spaces in the home and then designing a project that improves the way they live in their home.
Lifestyle Remodeling
A Design and Build Remodeler can create a kitchen for a family that uses the room and adjoining areas as an activity hub, or a gourmet cook's kitchen for homeowners who enjoy nothing more than whipping up culinary creations after work, or an entertaining kitchen that allows hosts to cook for and serve large groups for parties. A carefully designed remodel can accomplish multiple goals — keeping the kitchen comfortable for everyday use yet connected enough to dining and family rooms to allow the hosts to stay in touch with guests during a large family gathering. The goal is to learn how you live and then customize your home to fit and improve your life. That's the essence of lifestyle remodeling.