The Tour of Remodeled Homes presented by the Remodelers Council of Greater Des Moines is an annual event featuring an array of completed remodeling projects by top professionals in Central Iowa's construction industry. This year, Kaufman Construction has two homes on the tour. Come join us on September 21st and 22nd from 10 am - 6 pm and see the show!
Interested in attending the show? Buy tickets today here!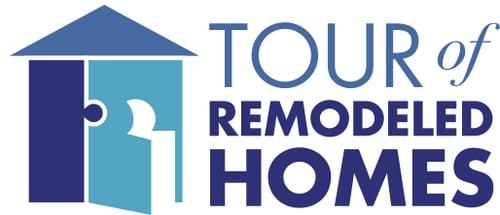 Home 12
Sunset Circle, Clive
Lance and Diane came to us hoping to give their home a more contemporary look and feel. Because they had used our company in the past, they felt confident that we could create a vision they loved.
After finishing their first project, the front entry, the two decided to remodel the rest of the main floor, except the kitchen. The final product is a beautiful new powder room with rich blue tones and fun lighting, a huge living room featuring a cement fireplace and walnut mantle as well as a set of elegant doors leading into an office, a porch with a unique ceiling, and a gorgeous Ipe deck. As an added bonus, we are developing plans to do some minor work on their kitchen and transform their master bath which will also be on the tour.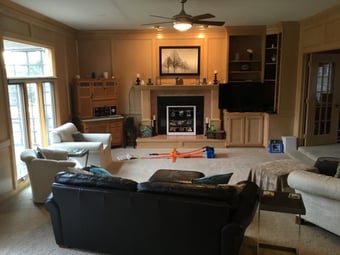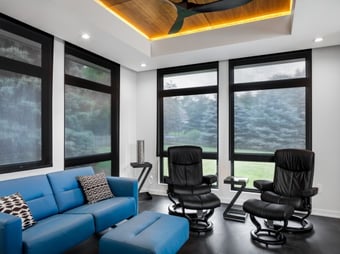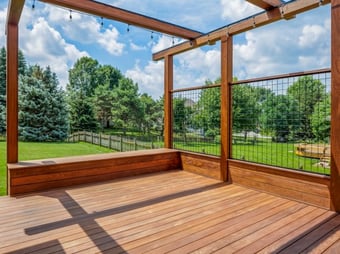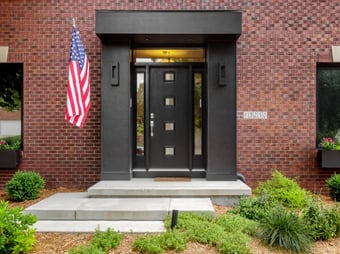 For more photos of this project, check out the Tour Program.
For more photos of this project, check out the Tour Program.

Home 13
Sunset Lane, Johnston
Chris and Sue have taken a step by step approach at remodeling their home, and because they love Devan's designs so much, they keep coming back. In past years, we've remodeled their master bathroom, guest bath, and front porch.
Their most recent project was this year when we remodeled their living room and porch. The major pain points Chris and Sue dealt with before the remodel were a lack of flow with their existing area and an awkward layout with limited furniture placement options. Their wishes were to create an overflow space for when they had guests and to enhance the porch area that was just off the living room. The result is a transformed main floor that flows easily from one room to the next with beautiful features like the new cement see-through fireplace and unique ceilings in both rooms.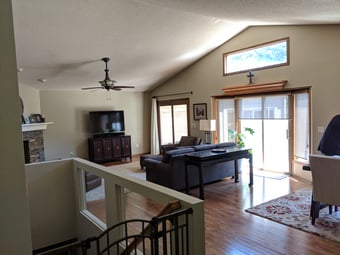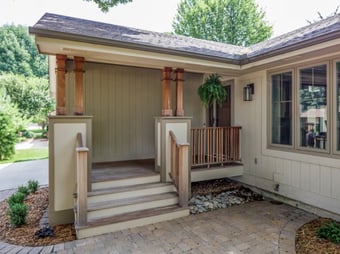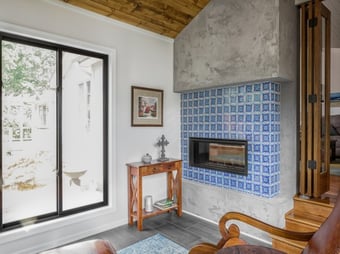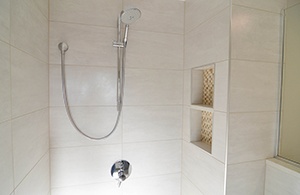 For more photos of this project, check out the Tour Program.