The Tour of Remodeled Homes presented by the Remodelers Council of Greater Des Moines is an annual event featuring an array of completed remodeling projects by top professionals in Central Iowa's construction industry. This year, Kaufman Construction had two homes on the tour.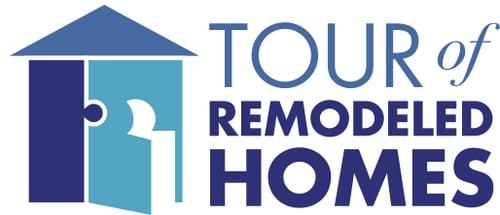 Home 12
NW 90th Street, Des Moines
Mike and Kim came to us wanting to remodel their kitchen. We presented them several options before finally hitting the mark. For this kitchen remodel, we turned the kitchen 90 degrees and added a large island. This layout really relates to the living room. There is much more countertop space, including a large island. Cabinet storage is greatly increased as well, and the plan even provides for some great open shelves next to the fridge. Another benefit is separation from the front door and the kitchen without confining either space and the gracious picture window in the stairway still sheds light and provides a view in the entry, down the stairs to the basement, and in the kitchen.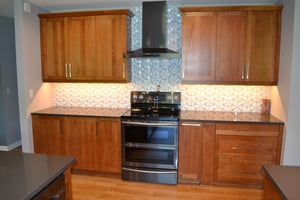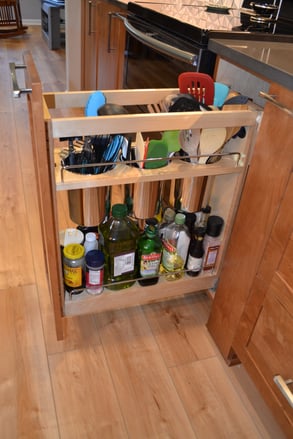 For more on this project, visit our Facebook.
Home 13
58th Street , Des Moines
This mid-century modern house is home to an architect. So when it came to updating their bathroom he had a good idea of what he wanted. Although the bathroom needed updating, designing the space to still fit in with the design of the home was very important. Using the client's architecture background, we worked together and made his vision come to life in our 3D renderings. We built custom cabinetry with intricate pulls on the drawers in teak wood, an exotic wood native to the tropics. The teak wood, known for its elegance and durability accompanied with the vibrant colored tile work and clean white finishes made the bathroom come together with a clean and simplistic look.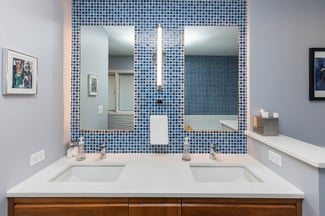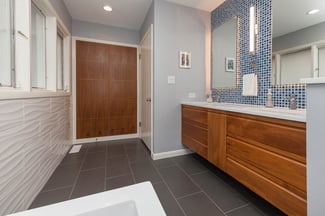 For more photos of this project, visit our Houzz or check out the Tour Program.