The Tour of Remodeled Homes presented by the Remodelers Council of Greater Des Moines is an annual event featuring an array of completed remodeling projects by top professionals in Central Iowa's construction industry. This year, Kaufman Construction had two homes on the tour.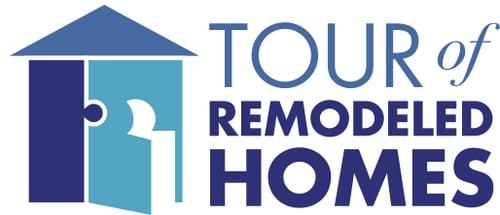 Home 11
Beaver Crest Drive, Des Moines
After visiting the bathroom remodel project that we featured in the 2015 Tour, Rhonda contacted us to remodel her bathroom. Her bathroom was cramped and she wanted to freshen it up. Though a previous homeowner had remodeled the space, it did not work well for Rhonda's lifestyle; in fact many of the functional and layout decisions didn't make any sense to her.
As we collaborated with Rhonda on floor plan concepts, we developed several ideas that worked for her, but she started to contemplate the value of a very small and somewhat awkward spare bedroom that was adjacent to the bathroom. So we agreed to also propose options that included the bedroom space. After estimating costs for the two concepts Rhonda decided to give up the bedroom in favor of a larger bath and laundry. The result was the gorgeous new bathroom featured on this Tour!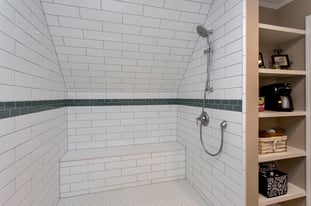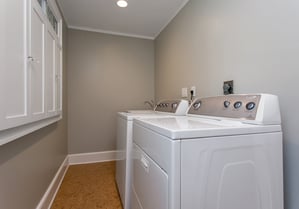 For more photos of this project, visit our Houzz.
Home 12
Southview Drive, Waukee
Jerel and Elaine Merical found the perfect place to retire without going anywhere. When thinking about retirement, they came to the conclusion that they really liked their neighborhood and would love to have a "forever" home there, but that would require some renovating. They knew they would need to move the laundry to the main level, but soon additional questions about aging in place began popping up. We suggested the idea of an accessible / universal design that they hadn't originally considered. After this conversation, the project grew to include much more than just getting the laundry upstairs. We enhanced the living space by removing a wall between the kitchen and living room as well as creating the ideal master suite. Maximizing the space was our biggest challenge; we didn't add on, we just made better use of every inch.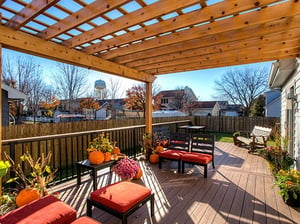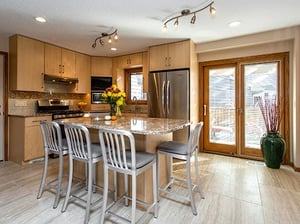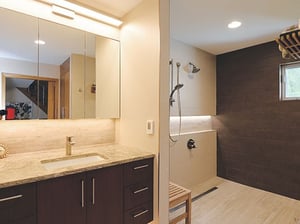 For more photos of this project, visit our Houzz.