The Tour of Remodeled Homes presented by the Remodelers Council of Greater Des Moines is an annual event featuring an array of completed remodeling projects by top professionals in Central Iowa's construction industry. This year, Kaufman Construction had two homes on the tour.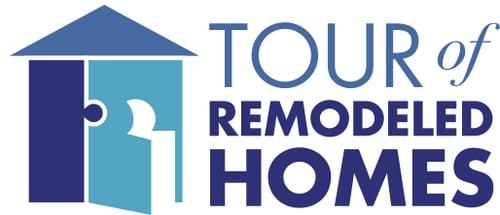 Home 1
Woodland Court, West Des Moines
The Thompsons wanted a luxurious spa-style master suite and working with Kaufman Construction they were able to realize their vision. A sitting room adjacent to the master bedroom was converted to the closet in order to expand the show into the previous master closet and a large deck mounted tub was removed from a unique, yet underutilized alcove and replaced with a gorgeous free-standing soaking tub. Stark white and green finishes were replaced with warm luxurious materials. The result is a retreat bathed in maple, walnut, porcelain and chrome. The comfort extends to the master bedroom and closet in which trim and floor coverings were replaced and walls and ceilings were given a fresh coat of earth-tone paint.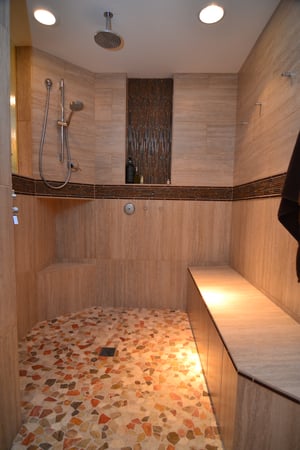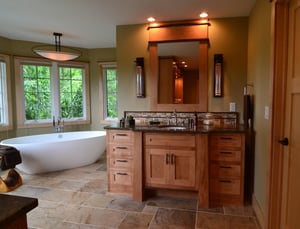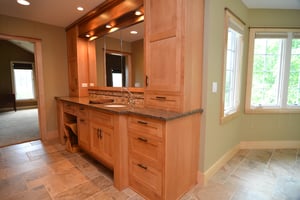 For more photos of this project, visit our Houzz.
Home 12
Woodcrest Dr, Waukee
Expanding outdoor living space has caught on around town. This Waukee homeowner contacted Kaufman Construction to do just that. An expansive porch provides outdoor living in many forms. This one porch incorporates a comfortable seating area, a built-in dining table, as well as a custom bar with a grill and refrigerator, all situated around a large wood-burning fireplace and television. All of these features make the space perfect to host a dinner party, watch a ballgame or movie, or sit and converse with family and friends. Rich stone, granite, natural woods and capped composite decking make the porch a cozy and inviting place to gather. Task and accent lighting were carefully laid out to provide lighting where needed and ambiance that draws you in and provides comfort as you enjoy the great outdoors.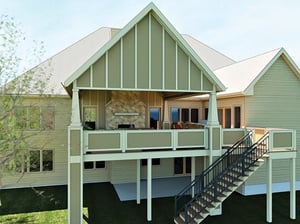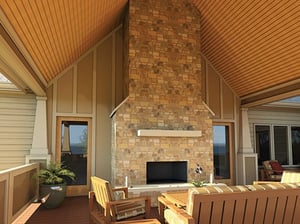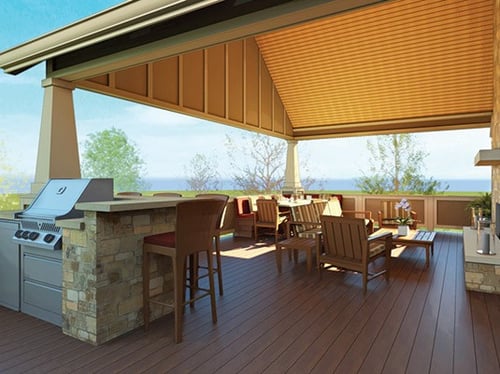 For more photos of this project, visit our Houzz.